Exploring Vienna's Public Transport System: A Comprehensive Guide
The Heart of Urban Vienna: More Than Just Transit
Vienna, the heart of Austria, is well-known for its historical and cultural splendour. But did you know that the city has an efficient and extensive public transport system?
The Vienna public transport system, known as the Wiener Linien, isn't merely a means of getting about; it's an integral part of urban life, reflecting the city's commitment to accessibility, sustainability, and cultural richness.
Renowned for its efficiency, the system ensures that the city's main points of interest are easily accessible to everyone, making it a vital part of exploring Vienna's rich heritage.

A Personal Journey Through Vienna's Transit Network
As someone who has navigated these routes of Vienna's public transport system countless times, I've experienced firsthand how this network acts as the city's lifeline, connecting diverse neighbourhoods and making every corner of Vienna accessible.
It's a system characterised by its frequent, fast, clean, and efficient service, rarely leaving commuters feeling overcrowded or inconvenienced. Whether you're a local, a tourist, or a new resident, understanding this system is key to experiencing Vienna in its entirety.
Navigating the Layers of Vienna's Public Transport
In this guide, I'll take you through the nuances of Vienna's public transport, from its historical evolution to its modern-day operations.
We'll explore the various facets of the network, including the convenience of the U-Bahn, the trams' charm, the buses' reliability, and the night lines' indispensability. The U-Bahn, in particular, is an essential tool for reaching the majority of the city's main attractions, while the extensive tram network, one of the largest in the world, offers quick and comfortable transit for shorter journeys. We'll discuss practical aspects like ticketing and pricing, highlight the system's commitment to safety and accessibility, and even touch upon its stations' unique shopping and dining experiences.
Embarking on a Cultural and Transit Exploration
Join me as we embark on this journey, uncovering the layers of Vienna's public transit and learning how it beautifully intertwines with the city's day-to-day life and cultural ethos.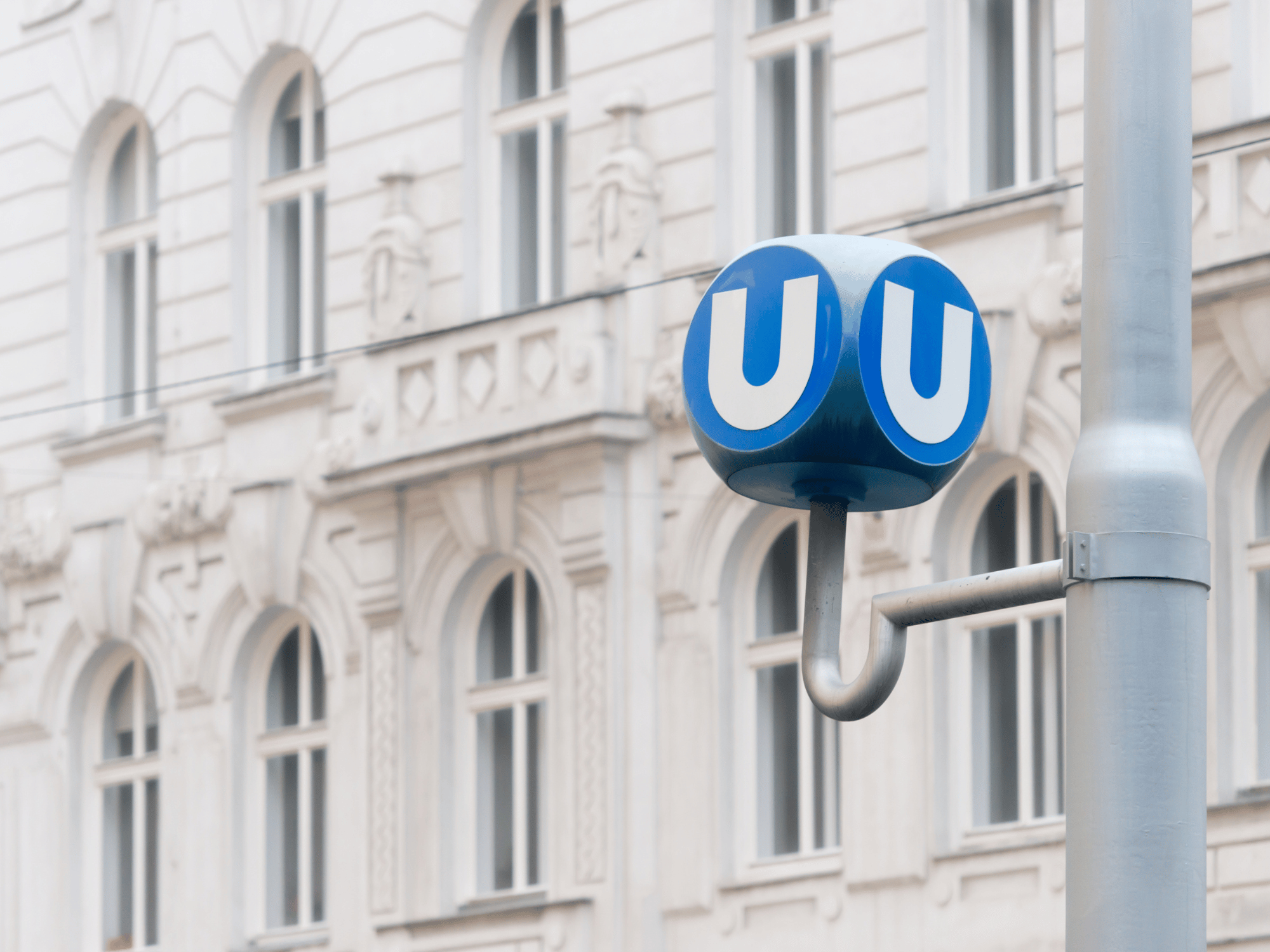 Vienna Public Transport: The Network
Overview of the Network
Vienna's public transport network is a marvel of modern urban planning, seamlessly integrating various modes of transit.
The U-Bahn (underground railway) is the backbone of this system, offering rapid transit across the city. With their extensive network, Trams provide an enjoyable way to witness Vienna's scenic streets, while buses fill in the gaps, ensuring every district is well-connected. Night lines are a boon for night owls, keeping the city accessible even after dark.
Traveling on Vienna's U-Bahn system is a direct route to most of the city's main points of interest, making it a preferred choice for residents and tourists. With its extensive reach, the U-Bahn ensures that significant cultural and historical sites are just a train ride away.
The ease of moving from one mode of transport to another is remarkable. As a frequent user, I've found that one can switch from a tram to the U-Bahn or hop onto a bus with minimal hassle, a testament to the thoughtfully designed interconnectivity.
Historical Evolution
Vienna's journey from horse-drawn trams to a fully electrified public transport system is a tale of innovation and progress.
The city has continually adapted its transportation options to meet the growing demands of its residents and visitors. This evolution reflects not just in the modernity of the vehicles but also in the efficient design of routes and stations. Vienna's tram network (Strassenbahn), one of the largest in the world with 30 different lines, has been a crucial part of this evolution. Today, the tramway, which began operation in 1865 with horse-drawn carriages, features iconic red-and-white trams powered by electricity.
From the quaint charm of the old trams to the sleek, contemporary U-Bahn trains, each step in this evolution has been geared towards improving efficiency, reducing environmental impact, and enhancing user experience. This historical progression is not just about technology; it's a reflection of Vienna's commitment to preserving its heritage while embracing the future.
The trams serve as an efficient mode of transport and a living testament to the city's rich transport history.
Vienna Public Transport:
Navigating
Ticketing, Pricing, and Discounts:
Ticket Options
Vienna offers ticket options, catering to the diverse needs of its commuters.
From single-journey tickets to multiple-day passes, the range is designed to provide flexibility and convenience. For frequent travellers, season tickets and annual passes offer significant savings, while visitors can benefit from tourist passes that include additional perks.
I've often advised friends and visitors to choose a ticket type based on their length of stay and travel plans in the city. The ease of purchasing these tickets online and at numerous kiosks adds to the user-friendly experience.
These options underscore the system's affordability and convenience, making public transport a preferred mode of travel in Vienna.
Pricing and Discounts
The pricing structure of Vienna's public transport is structured to be affordable while maintaining high-quality service.
Discounts are available for various groups, including students, seniors, and children, making it accessible to a broader audience. Additionally, there are special offers during certain events and holidays.
Ticket options & pricing to suit various needs and preferences:
Single Ticket: €2.40 – Ideal for a one-way journey within the city​
24-hour Pass: €8 – Unlimited travel for 24 hours, perfect for short stays​
48-hour Pass: €14.10 – Suitable for a weekend trip, offering two days of unlimited travel​
72-hour Pass: €17.10 – Best for a longer visit, covering three days of travel​
Weekly Pass: €17.10 – Valid for a specific calendar week from Monday to Sunday, an excellent choice for residents or visitors planning an extended stay​
Vienna City Card: Offers unlimited travel for one adult and one child under 15, plus discounts and benefits at museums, shops, restaurants, and other attractions. Available in durations of 24, 48, and 72 hours, priced at €17, €25, and €29 respectively​
Understanding the pricing system can significantly reduce travel costs, especially for long-term stays. It's a system that encourages public transport, aligning with Vienna's sustainable urban mobility goals.
Purchasing and Validation
Purchasing and validating tickets is a straightforward process in Vienna.
Tickets can be bought at U-Bahn stations, from machines on trams and buses, or via mobile apps. Validation is crucial to avoid fines, and machines for this purpose are conveniently located at station entrances and on vehicles.
Purchasing and validating tickets is straightforward:
At Stations: Available at U-Bahn stations from ticket machines.
Via Mobile Apps: Convenient for digital users.
Onboard: Available on trams and buses at a slightly higher cost (Single ticket: €2.60).
Tobacconists (Tabak Trafik): Recognisable by the blue "WL" logo.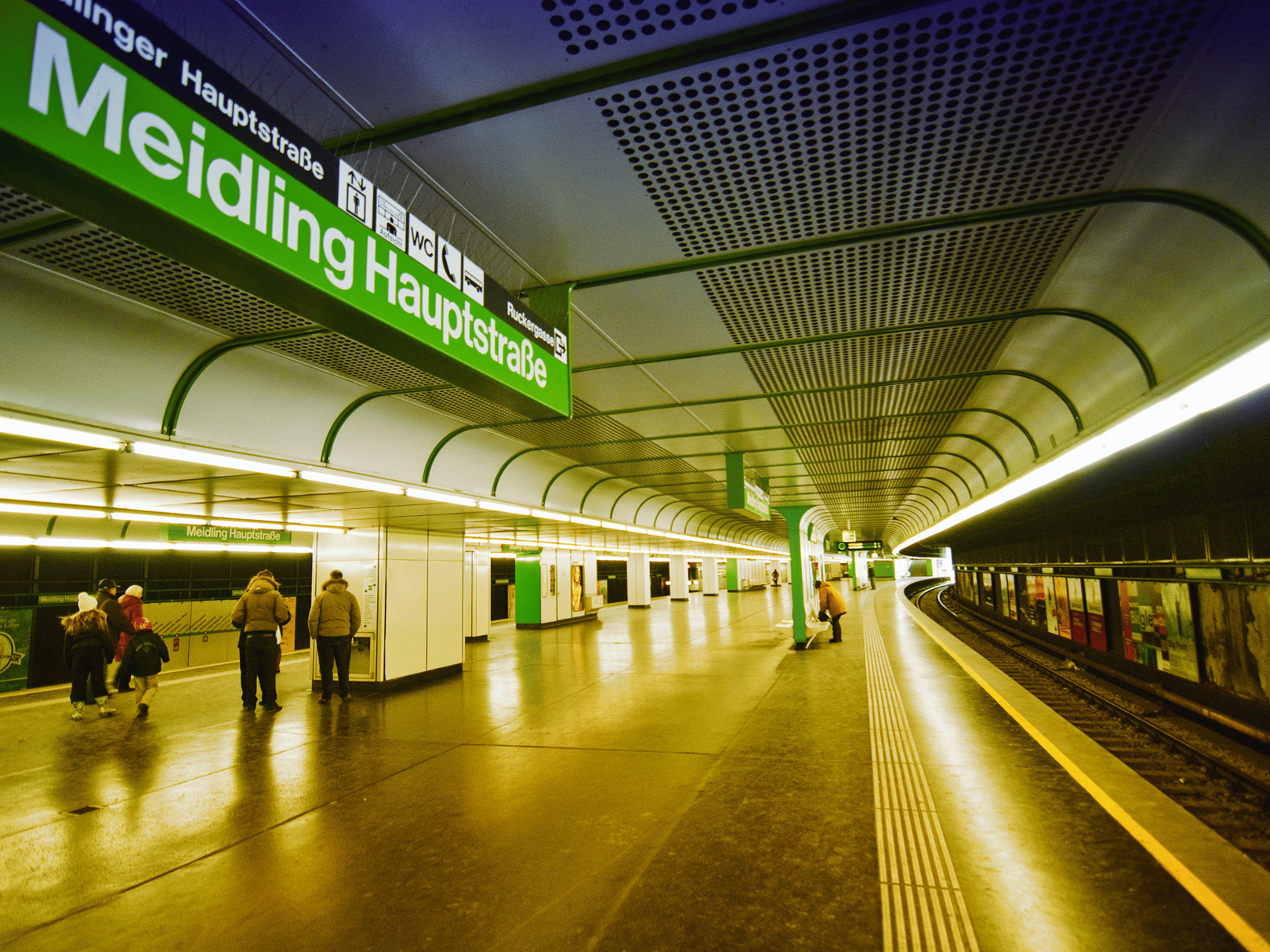 Accessibility, Safety, and Nightline Service: Ensuring a Reliable Transit Experience
Accessibility Features
Vienna's public transport system is designed with inclusivity in mind, ensuring barrier-free access for all.
Most U-Bahn stations and trams are equipped with lifts and ramps, catering to passengers with mobility challenges. Visual and audio signals on buses and trains enhance the experience for visually and hearing-impaired individuals.
Having assisted various friends with different accessibility needs, I can attest to the system's effectiveness in providing everyone with a comfortable and dignified travel experience. The city's commitment to universal accessibility is not just a matter of convenience; it reflects its inclusive ethos.
Safety Measures
Safety is a top priority in Vienna's public transport. Regular maintenance checks, well-lit stations, and the presence of security personnel ensure a secure environment. Additionally, emergency communication systems are in place across the network.
In my years of using the system, I've always been impressed by the staff's prompt response, whether a medical emergency or a security concern. This attention to safety makes commuting in Vienna reassuring, especially during late hours.
Nightline Operations
The nightline service in Vienna is a testament to the city's vibrant nightlife and commitment to round-the-clock connectivity. Operating when regular services are reduced, these night buses cover major routes, ensuring the city remains accessible even in the wee hours.
If you're planning a night out in Vienna, the night bus could be the best way to travel home. They operate between 12:30 am and 5 am and run every 30 minutes. There are 26 night-bus lines, and the route numbers begin with the letter 'N', making it easy to identify them. This service ensures that the city remains accessible even during late-night hours, providing a reliable alternative to taxis.
For someone who enjoys Vienna's cultural events and nightlife, the nightline has been a dependable way to return home safely. Its reliability and frequency make it a popular choice among night-time commuters.
Understanding U-Bahn and Tram Timetables
The Vienna Underground (U-Bahn) operates daily, approximately between 5 am and 12:30 am. Trains usually depart around every 5 minutes during normal schedules, with more frequent services, every 2 to 4 minutes, during busier times. After 8:30 pm, they run less frequently, around every 7 to 8 minutes.
Similarly, Vienna's tram network (Strassenbahn) starts running from 5 am and stops at midnight. While times depend on each line, most operate until midnight, with certain lines running until 9 pm or adjusting their times on weekends and public holidays.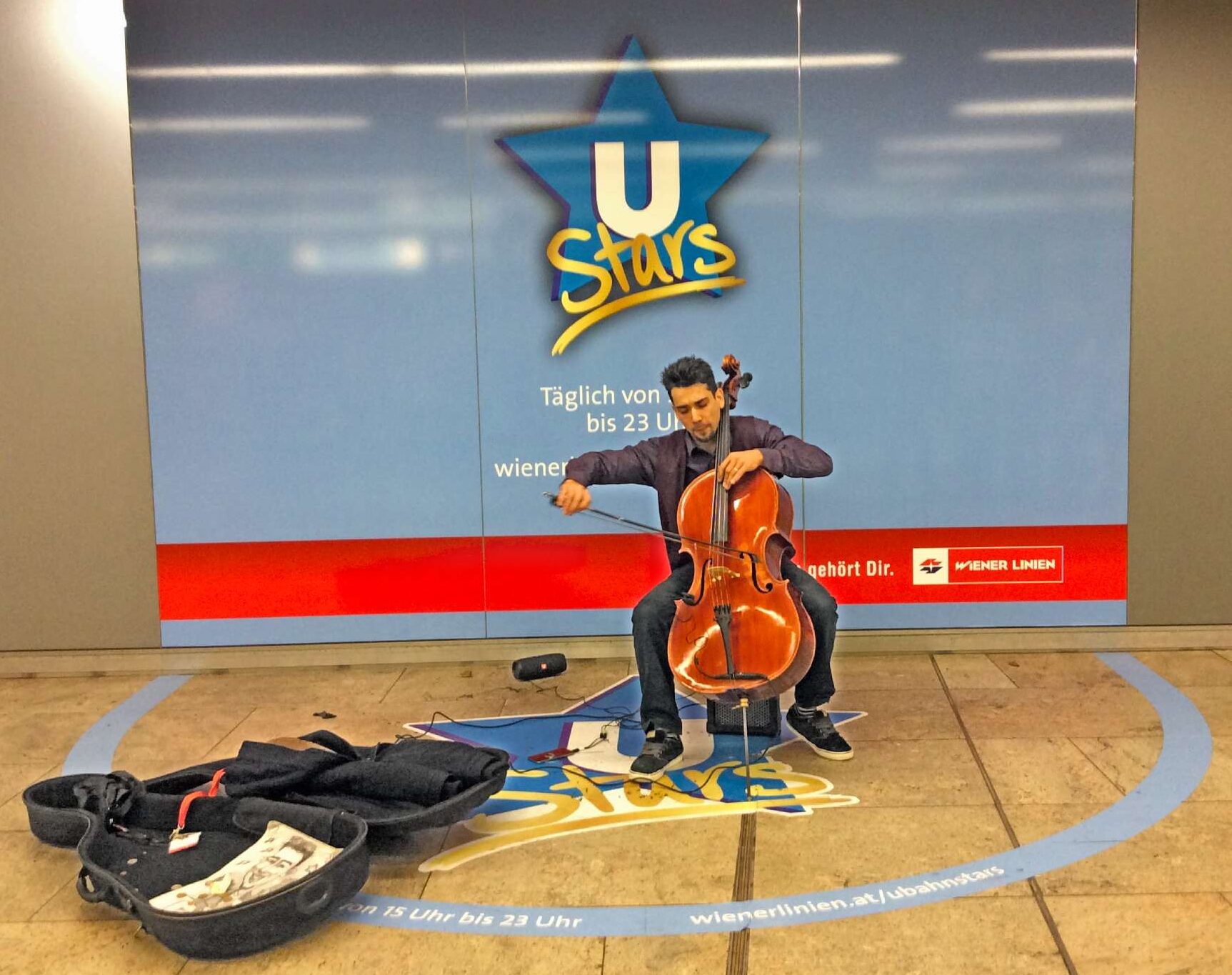 Shopping, Dining, and Regulations in Public Transport: Enhancing the Commuter Experience
Amenities in Underground Stations
The underground stations in Vienna are not just transit points; they are hubs of activity, offering various shopping and dining options. From quaint coffee shops to retail stores, these stations provide a convenient shopping experience for commuters. I've often enjoyed grabbing a quick bite or browsing shops while waiting for my train.
The blend of convenience and variety makes these underground stations more than just functional spaces; they're integral to the urban lifestyle, adding to the city's dynamic character.
Rules and Regulations
Ensuring a comfortable and secure environment for all passengers is of utmost importance. Thus, Vienna's public transport has clear rules and regulations. Eating large meals, playing loud music, or occupying extra seats during rush hours are frowned upon. Smoking is strictly prohibited in all areas of public transport.
As a commuter, I appreciate these regulations as they ensure a pleasant journey for everyone. It's a collective effort to maintain decorum, reinforcing the sense of community among Vienna's residents and visitors.
Sustainable and Eco-Friendly Transit: Vienna's Green Transportation Initiatives
Environmental Initiatives
Vienna's public transport system is at the forefront of environmental sustainability. The city has implemented numerous green initiatives, such as using energy-efficient vehicles and incorporating renewable energy sources in its operations. For instance, most U-Bahn and tram networks operate on electricity sourced from renewable energy, significantly reducing the carbon footprint.
As an environmentally conscious resident, witnessing these initiatives in action is inspiring and reassuring. It reflects Vienna's dedication to providing efficient transit and doing so in a way that respects and protects the environment.
Sustainable Urban Mobility
The role of public transport in Vienna's overall environmental strategy cannot be overstated. By offering a reliable and green alternative to private vehicles, the system significantly contributes to reducing traffic congestion and pollution. The city's emphasis on public transport is a key component in its broader sustainable urban mobility plan, aiming to create a cleaner, greener urban space.
This commitment to sustainability is not just about the present; it's a forward-thinking approach, preparing the city for a more eco-friendly future and making Vienna a model for sustainable urban living worldwide.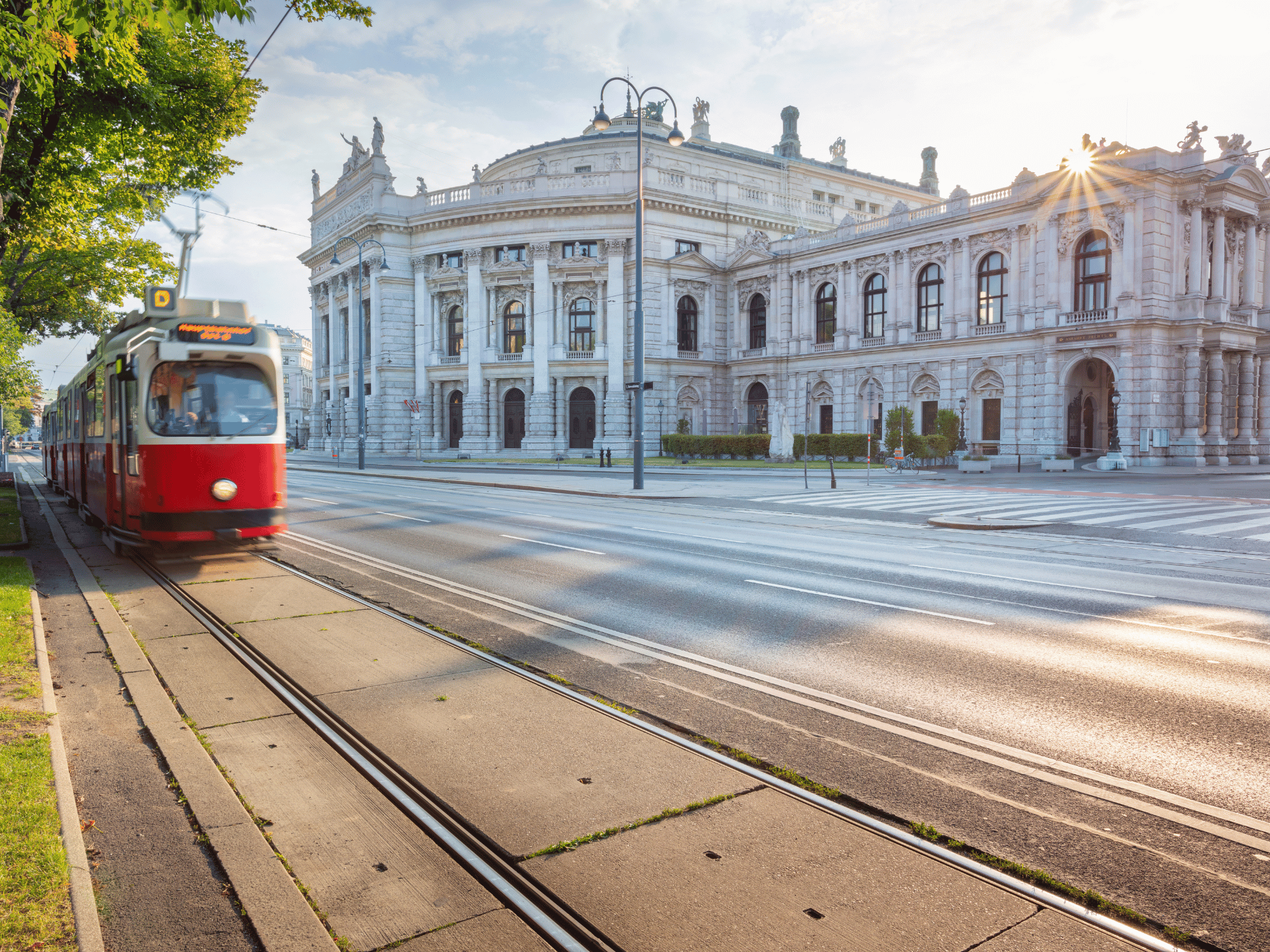 Vienna Public Transport Tourist's Guide
Tips for Tourists
Navigating Vienna's public transport as a tourist can be exciting and daunting.
Here are some tips to make your journey smooth: familiarise yourself with the U-Bahn map, download the local transport app for real-time updates, and consider purchasing a Vienna Card for unlimited travel and additional discounts. Remember, the U-Bahn is often the fastest way to traverse the city, while trams offer a scenic view of Vienna's streets.
Familiarize Yourself with the U-Bahn Map: Vienna's U-Bahn (subway) network is extensive and efficient. Familiarizing yourself with the U-Bahn map can be your quickest route to major attractions. You can find the map here: Vienna U-Bahn Map​
Download the Local Transport App:

As a local, I've found the mobile app particularly useful for its convenience and the ability to store multiple tickets digitally, simplifying the process even further.

Having real-time updates can be incredibly helpful. The local transport app provides information on schedules, routes, and any service changes.
Consider the Vienna City Card: The Vienna City Card can be a great option for unlimited travel and additional discounts. It offers a range of benefits for tourists, including free or discounted entry to many attractions. This card includes travel for one adult and one child under 15 years old, making it an ideal choice for family trips. Details about the benefits can be found here: Vienna City Card Benefits​
The Vienna Ring Tram: A unique feature for tourists is the Vienna Ring Tram. This tram circles the Ringstrasse, offering a 25-minute tour with an audio guide available in eight languages. It's a fantastic way to see the city's historical buildings and landmarks without needing to change lines. The Ring Tram runs daily, making it a convenient option for sightseeing. More details can be found here: The Vienna Ring Tram​
As someone who's played host to numerous friends visiting Vienna, I always recommend starting with the major U-Bahn lines, as they connect most tourist attractions. Also, don't hesitate to ask locals for directions; we're known for our friendliness and willingness to help!
Downloadable PDF Map
For added convenience, we also offer a downloadable PDF map of Vienna's Underground and city trains. This map can be easily accessed and printed, providing a handy reference for planning your routes and exploring the city.
The downloadable PDF map of Vienna's Underground and city trains, including suburban rail (S-Bahn), city airport, and Badner Lokalbahn service, can be accessed from the Wiener Linien website. Here's the direct link to the map:
Priority service network Map of Vienna's underground, suburban rail (S-Bahn), city airport and Badner Lokalbahn service​
Cultural Insights
Vienna's public transport is more than a convenience; it's a part of the city's cultural fabric. The U-Bahn stations, for instance, are adorned with artworks, and the tram rides offer a glimpse into the daily lives of Viennese people. While commuting, you might find yourself amidst local musicians heading to a performance or students discussing the latest art exhibition.
In my experience, embracing public transport in Vienna adds an authentic layer to your visit. It's not just about moving from point A to B; it's about immersing yourself in the city's rhythm.
Convenient Alternatives to Vienna Public Transport: Taxis and Ride-Sharing Services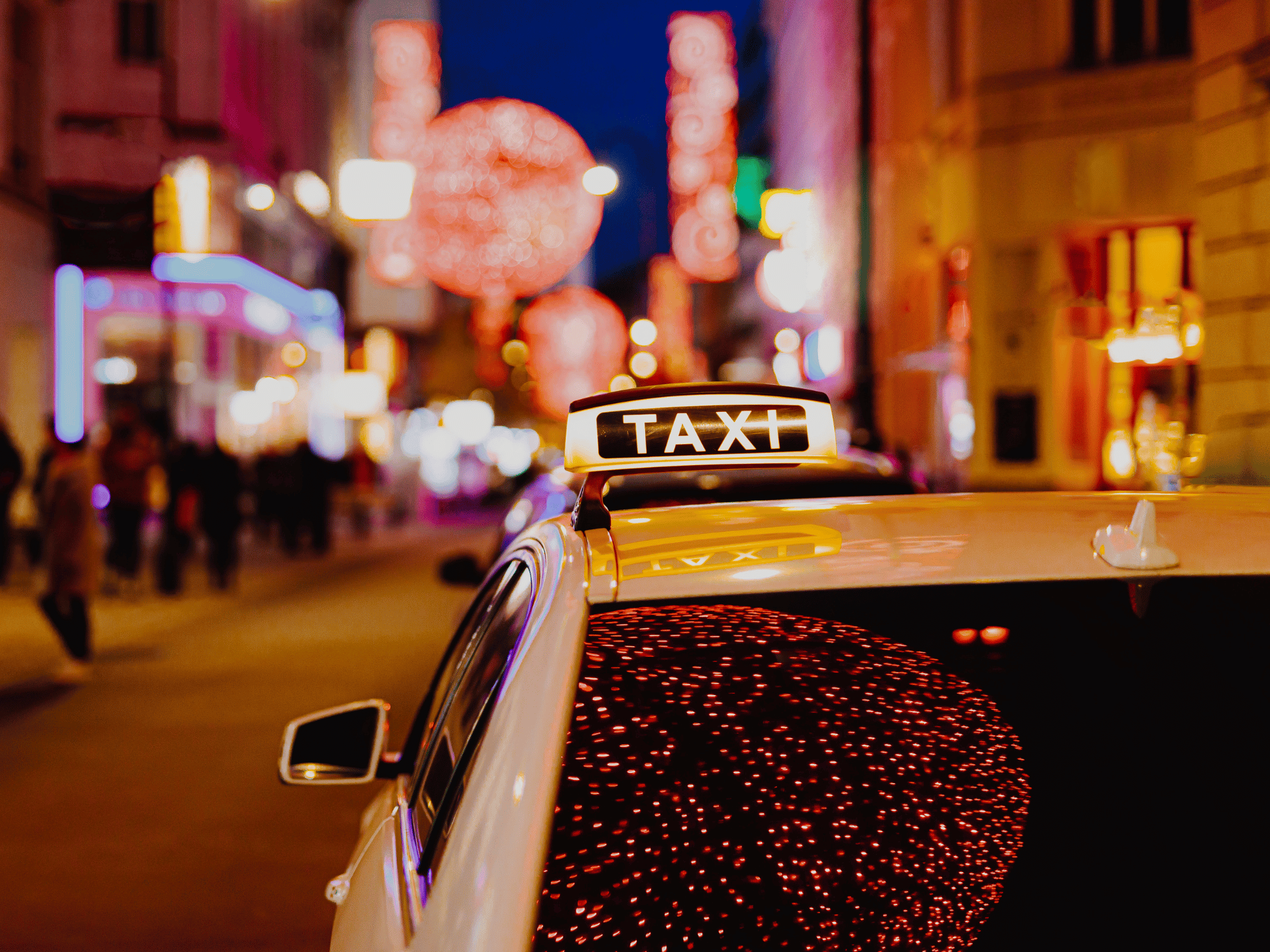 The Role of Taxis
In Vienna, taxis play a vital role in complementing the public transport network. They offer a convenient option for destinations not directly served by the U-Bahn or trams, especially useful for early-morning airport trips or late-night journeys. Taxis in Vienna are reliable and can be hailed on the street, booked via phone, or through dedicated apps. They provide a more private and direct mode of transportation, making them a preferred choice for many travellers.
Integration of Uber and Other Ride-Sharing Services
Ride-sharing services like Uber have become increasingly integrated into Vienna's urban mobility landscape. These services offer an app-based booking system, providing convenience and often competitive pricing compared to traditional taxis. Uber and similar platforms offer a familiar and flexible transportation option for residents and visitors accustomed to ride-sharing services. They are particularly popular among tech-savvy users and those seeking an alternative to public transport or traditional taxi services.
Cycling in Vienna: Public Rental Bikes and Bike Paths
Overview of Public Rental Bike System
Vienna boasts an excellent public rental bike system known as WienMobil Radverleih, which provides an eco-friendly and healthy way to explore the city. Stations are conveniently located across Vienna, making picking up and dropping off bikes easy. The first hour of use is usually free, making it a budget-friendly option for short trips.
Accessibility and Network of Bike Paths
The city's network of bike paths is extensive and well-maintained, ensuring safe and enjoyable cycling experiences. Whether it's a leisurely ride along the Danube Canal or commuting to a destination, the bike paths are a great way to navigate the city. As a regular cyclist, I've found these paths convenient and a delightful way to discover hidden gems in Vienna.
Scooter Rental in Vienna
Vienna's recent addition to its urban mobility options includes scooter rental services. These electric scooters are a fun and quick way to get around, especially for short distances. Rental stations are scattered throughout the city, and the process is usually handled through a mobile app. Get more information here.

While convenient, it's important to adhere to the rules, such as responsibly riding in designated areas and parking the scooters. These regulations ensure that the service remains a harmonious part of Vienna's transport ecosystem.
Moped or (Roller) Rental in Vienna:
Efficient and Eco-Friendly Urban Mobility
In Vienna, SCO2T brings a fresh and exhilarating approach to urban travel with their electric moped hire service. These mopeds are not just a means of transport; they represent a lifestyle of efficiency, environmental friendliness, and enjoyment.
Easy and Flexible: SCO2T offers a convenient way to rent an electric moped, perfect for those times when you want more than just getting from point A to B.
Combining Convenience with Joy: The mopeds provide a unique blend of the efficiency of bike hire and the comfort of car sharing, all while being eco-friendly.
Explore Vienna with a Twist: These mopeds are an excellent choice for anyone looking to explore the city with a sense of joie de vivre, offering a unique perspective of Vienna's streets and landmarks.
Renting an electric moped is a fun and practical way to navigate Vienna, adding a touch of adventure to your urban exploration.
Vienna Public Transport Beginner's Guide: Navigating Like a Local
For those new to Vienna or public transport, we provide a step-by-step guide to ease your journey. This section covers everything from buying your first ticket to understanding the network's signage and announcements. We'll help you become familiar with the U-Bahn lines, tram routes, and bus schedules, ensuring you navigate the city like a local in no time.
Step-by-Step Instructions for New Users
Getting Your Ticket: Purchase from machines at U-Bahn stations, via mobile apps, or at tobacconists.
Validating Your Ticket: Always validate before boarding or as you enter the station.
Navigating the Stations: Follow the clear signage to find platforms, exits, and connections.
Understanding U-Bahn and Tram Frequencies
U-Bahn Service: Operates daily from about 5 am to 12:30 am, with trains every 5 minutes during peak times and every 7-8 minutes after 8:30 pm.
Tram Service: Starts around 5 am and runs until midnight, with variations depending on the line and day.
Vienna Public Transport: Local Etiquette and Cultural Norms
Understanding and respecting local etiquette and cultural norms is key to a harmonious experience on Vienna's public transport. Here are some insights to guide you:
Queue Respectfully: When boarding buses and trams, it's common to queue and let others disembark first.
Seat Courtesy: Offering seats to elderly, pregnant, or disabled passengers is a respected practice.
Volume Control: Keeping conversations and phone calls at a low volume is appreciated.
Eating and Drinking: Avoid consuming large meals; light snacks and closed beverages are generally acceptable.
Adhering to these norms not only enhances your travel experience but also reflects respect for the local culture.
Vienna Public Transport Language Guide: Essential German Phrases and Terms
Navigating Vienna's public transport can be more comfortable with some basic German phrases and transit-related terms in your toolkit:
Greetings and Politeness:

"Guten Tag" (Good day)
"Bitte" (Please)
"Danke" (Thank you)

Asking for Directions or Assistance:

"Wo ist die U-Bahn-Station?" (Where is the subway station?)
"Können Sie mir helfen?" (Can you help me?)

Tickets and Travel:

"Eine Fahrkarte, bitte" (One ticket, please)
"Wo kaufe ich eine Fahrkarte?" (Where can I buy a ticket?)

Common Transit Terms:

"U-Bahn" (Subway)
"Straßenbahn" (Tram)
"Haltestelle" (Stop)
"Ausgang" (Exit)
Familiarity with these phrases and terms can make your travel experience smoother and more enjoyable.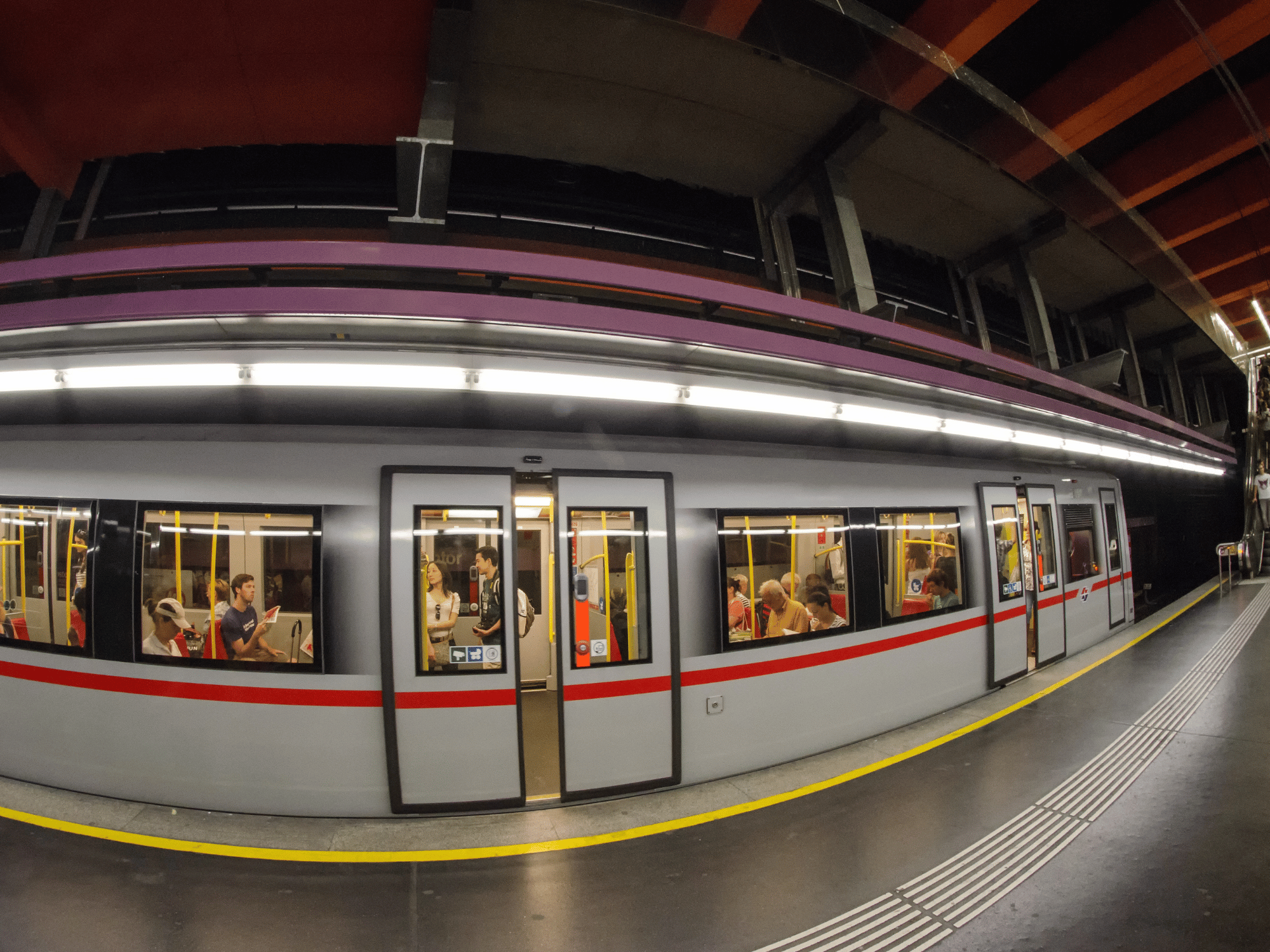 Vienna Public Transport: Seasonal and Event-Based Transit Tips
Vienna's public transport system adapts to the rhythms of the city's seasons and events. Here are some tips to help you navigate these variations:
Seasonal Adjustments: During major events or holiday seasons, such as Christmas markets or summer festivals, expect enhanced services, especially in tourist-heavy areas.
Event-Specific Services: For large events, additional services or temporary stops might be added to accommodate increased demand.
Stay Informed: Check transport apps or websites for real-time updates and special schedules during these times.
Being aware of these changes ensures a smooth travel experience throughout the year in Vienna.
Vienna Public Transport in the Global Context: Comparative Analysis with Other Cities
The Vienna public transport system stands out when compared to those in other major cities:
Efficiency and Punctuality: Renowned for its reliability, Vienna's system is often more punctual than those in cities like London or New York.
Accessibility and Coverage: The comprehensive network, including U-Bahn, trams, and buses, provides extensive city coverage, often surpassing systems in cities like Los Angeles.
Affordability and Sustainability: Relative to other European capitals like Paris, Vienna offers more affordable transit options with a strong focus on eco-friendly practices.
These unique features make Vienna's system exemplary and highlight its commitment to quality, accessibility, and sustainability in urban transport.
Vienna Public Transport
: Innovations and Expansions
Upcoming Developments
The future of public transport in Vienna is marked by continuous innovation and expansion. The city is actively working on extending existing U-Bahn lines and introducing new ones, aiming to make the network even more accessible to residents and visitors alike. Advanced technologies like real-time tracking systems and AI-driven traffic management are being integrated to enhance efficiency and user experience.
I've been closely following these developments and can share that the excitement among locals is palpable. These expansions are not just about adding more routes; they're about knitting the city closer together, making every journey more convenient and quicker.
Vision for Urban Mobility
Vienna's long-term vision for urban mobility goes beyond mere expansion of routes. It includes creating a more integrated, multimodal transport system seamlessly connecting public transport, cycling, walking, and private vehicle use. This vision prioritises sustainability and aims to reduce the city's carbon footprint further.
As a resident, the prospect of an even more interconnected and environmentally friendly transport system is promising. It aligns with the city's broader goals of creating a sustainable, liveable urban environment for future generations.
Vienna Public Transport: Emergency Information and Safety Tips: Staying Safe on
Navigating emergencies and ensuring safety while commuting can be crucial. Here are some guidelines:
In Case of Emergencies: Use the emergency buttons or intercoms found in U-Bahn stations and trams to contact the operator immediately. For medical emergencies, dial the European emergency number, 112.
Safety Tips for Commuters:

Stay alert and aware of your surroundings.
Keep your belongings secure, especially in crowded areas.
Follow the instructions of transport staff during disruptions or emergencies.
Being prepared and mindful of these safety practices can help ensure a secure and comfortable commuting experience in Vienna.
Final Thoughts: The Essence of The Vienna Public Transport System

Vienna's public transport system is much more than a mere network of buses, trams, and trains; it's the pulsating vein of the city, supporting and enhancing its vibrant urban life. Every aspect of this system reflects Vienna's unique blend of tradition and innovation, from the historic trams that offer a journey through time to the modern U-Bahn lines that symbolise progress.
Having traversed these routes countless times, I've witnessed how this system facilitates movement and fosters connections between people, places, and experiences. It's a testament to Vienna's commitment to efficiency, inclusivity, and sustainability.
Whether you're a resident, a tourist, or a temporary visitor, embracing the Vienna public transport system is key to experiencing the city's authentic charm. It's not just about getting from point A to point B; it's about being part of the city's heartbeat.