The Wladigeroff brothers are a Bulgarian gift to Vienna.
A Legendary Family heats up Vienna.
To say that the Wladigeroff Brothers come from an artistic, let alone musical family, would be like bringing coals to Newcastle! Konstantin and Alexander Wladigeroff, along with their sister Ekaterina Wladigeroff (piano), were weened on the arts.
Music literally flows through their veins. If you were to cut them, melodies would flow freely in place of blood.
How one family can be so blessed is astounding! Pantcho Wladigeroff (1899 – 1978), their grandfather, was one of the most influential Bulgarian composers. Their father, Alexander P. Wladigeroff (1933 – 1993), continued the family's musical tradition as a renowned composer and conductor. The brother's musical ability is clearly inherited from their paternal side. Still, their ability to perform on stage and captivate an audience must have been passed on to them by their mother, a renowned Bulgarian actress. The duo is often accompanied by their sister, Ekaterina, whose talent is no less captivating and lends the ensemble an entrancing female component.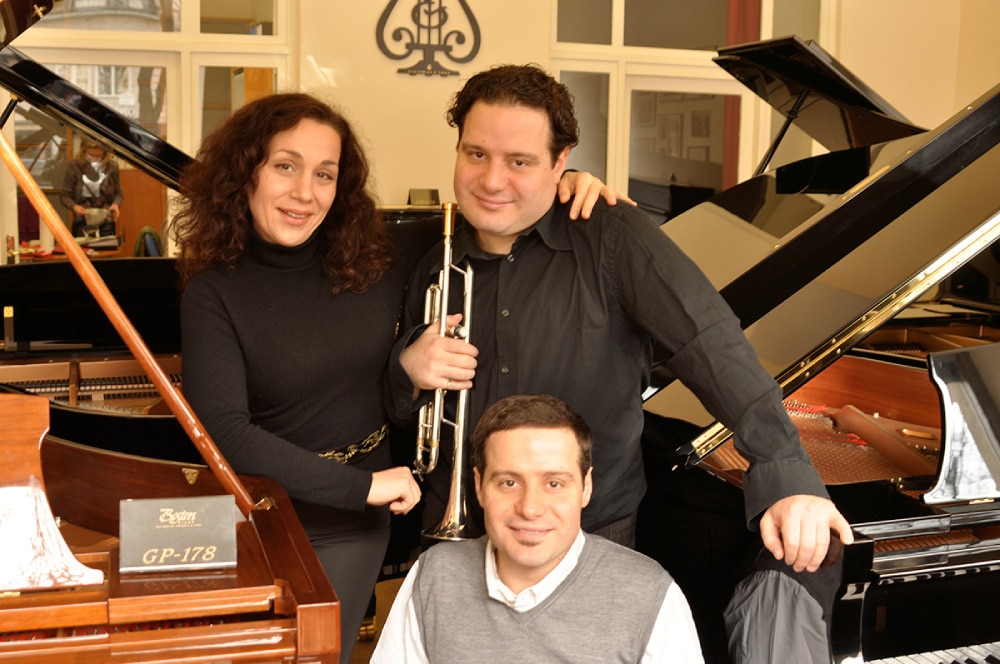 An Inseparable Duo
The twin brothers were born in Sofia, Bulgaria, on 17.08.1978. Konstantine took up the piano at age five and the clarinet when he was nine years old. He also plays the Tupan drum, an instrument closely associated with the Balkan region.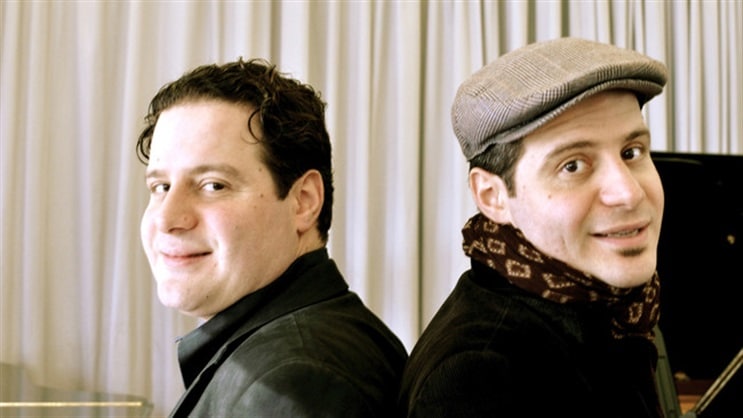 Alexander began playing the trumpet at the age of nine. He also plays the flügelhorn. It is a fantastic feat to see him play two trumpets simultaneously.
Together, they have brought the spirit of the Balkan to Vienna, and the city is much richer for it. Wherever they go, they bring joy and lift spirits. This is not surprising because they are musicians with warm hearts and deep souls. They are two of the kindest people I have ever met. If you can experience them live, don't miss them at any cost.
Dedicated Sound
Their album Dedicated Sound which came out in 2011, is a Jazz gem.
The Amadeus-St.Pölten says it best :
"The Wladigeroff Duo makes Jazz music which not only speaks of unbridled passion for life but also of tender melancholy."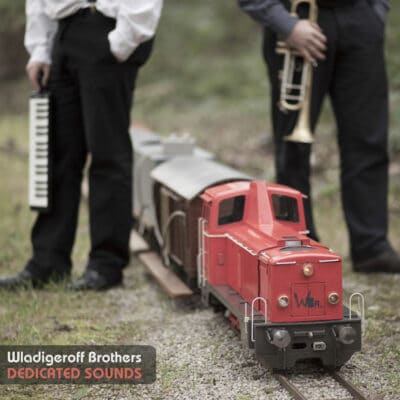 For The Greatest and Little Things
Their Album "For The Greatest and Little Things" is more experimental but just as much a treat.
Below is an excerpt from the album: "For The Greatest and Little Things"