The Multicultural Newsletter: Discover Vienna, the Heart of Europe!
Revel in the beauty of expat & multicultural living while exploring Vienna, the heart of Europe, with The Multicultural, your guide on this extraordinary journey to help you understand Vienna!
What is The Multicultural Newsletter?
It's your exclusive pass to a world where cultures converge, stories come to life, and fresh perspectives await. Experience the heart of Vienna through the lens of a Mexican-Slovenian American Expat in Vienna. Discover the broader Austrian landscape in the diverse heritage of the former Austro-Hungarian Empire. THE MULTICULTURAL and UNDERSTANDING VIENNA cover these topics from the contemporary, the modern, and the historical.
We offer a platform where Expats, Multicultural, and True Viennese can meet.
Your MULTICULTURAL journey starts with a single click.
Don't miss out on this opportunity to connect with the soul of Europe.

What You Can Expect:
Expect a cultural smorgasbord!
Embark on culinary adventures both virtual and real.
Read about the joys of multicultural & expat life in Vienna.
Find answers to the challenges of resettling in Austria.
Enjoy captivating stories about people who are defining Vienna today and those who have formed it in the past.
Gain insights and travel tips for exploring the neighboring countries of the former Austro-Hungarian Empire.
What You'll Receive:
1. Sunday Monthly Editorial:
Every last Sunday of the month, you'll receive a stimulating editorial offering a preview of the coming month's stories and events. It's your gateway to a more in-depth understanding of our focus areas.
2. Twice Weekly:
The Multicultural will be delivered to your inbox twice weekly, on Sundays and Wednesdays. Look forward to a wide range of topics, including:
Expat Living in Vienna: Gain helpful insights for navigating everyday life in Vienna as an Expat or Multicultural.
Real Vienna Events: Stay informed on what to do in Vienna to enjoy the city's varied offerings and meet expats, multiculturals, locals, and true Viennese.
Viennese Language: Uncover the linguistic nuances of Vienna.
Travel Tips & Regional Traditions: Plan your future adventures with travel tips to destinations in Austria and beyond. Discover the rich cultural traditions that shape the region.
Food: Delight in culinary adventures with authentic recipes. Explore Vienna's dining scene and find hidden gems.
Nutrition: Learn about healthy living and nutrition from the heart of Vienna.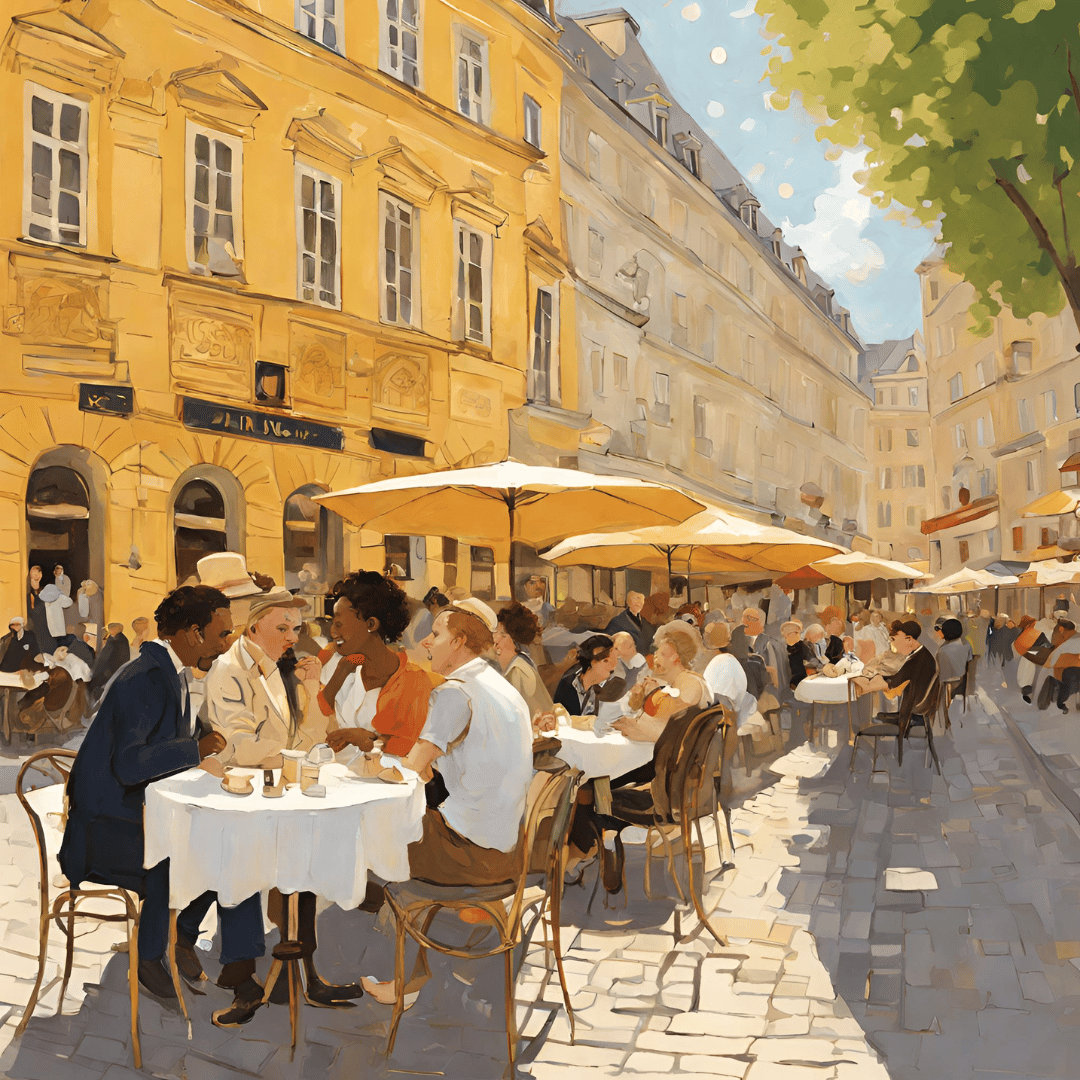 Why Join The Multicultural Newsletter?
The Multicultural newsletter is your ticket to a world of exploration, whether you're near or far. It's an adventure that broadens your horizons and reshapes your worldview.
Delicious recipes:
From enjoying Austrian classics to exploring the culinary treasures of the former Austro-Hungarian monarchy, our newsletter brings authentic recipes straight to your inbox. Each issue is a feast for your senses and contains delicious dishes you can recreate at home.
Captivating stories:
The Austro-Hungarian Empire has a rich history, and our newsletter reveals the untold stories that will give you a more profound understanding of this culturally diverse region.
Insider tips for expats, multiculturals and locals:
Whether planning your next European adventure or just dreaming about it, our newsletter provides valuable tips and recommendations from seasoned travelers. Discover hidden gems, avoid tourist traps, and experience Europe like a local.
Join us on this exhilarating adventure.
The Multicultural Newsletter is more than a newsletter; it's a passport to Europe's heart and soul.
Subscribe now and let the magic of Europe flow directly to your inbox. Subscribe Now!